Barbie has been lighting up the screens and hearts of audiences for years, but did you know she's been waving the rainbow flag long before Greta Gerwig or Margot Robbie stepped in? Let's take a hilarious and upbeat journey into the world of Barbie, where LGBTQIA+ vibes have always been a part of the fun!
In July 2023, a preacher in Tennessee ranted about Greta Gerwig's upcoming Barbie movie, claiming it was an abomination. Little did he know that the LGBTQIA+ community has always found a home in Barbie's world. For the live-action adaptation, having trans and queer representation is a dream come true for many fans, who are already booking advance tickets in bulk!

The LGBTQIA+ connection with Barbie goes way back. In 1987, Todd Haynes showcased his queer filmmaking prowess with "Superstar: The Karen Carpenter Story," using Barbie dolls to tell the musician's life story. Even "The Simpsons" featured the queer character Waylon Smithers collecting Barbie's equivalent, Malibu Stacy. And let's not forget the queer vibes unintentionally reinforced by Barbie manufacturer Mattel!

For the ultimate proof, we turn to the 2008 direct-to-video gem, "Barbie & The Diamond Castle." This movie has more queer undertones than you can imagine! Picture a story with two best friends, Liana (Barbie) and Alexa (Teresa), living alone together in a cottage deep in the woods. The constant shots of just the two of them can't help but spark a deeper connection. When they exchange heart-shaped stones, you know something more profound than mere friendship is in the air!

Their adventure begins when they discover a mirror with a trapped woman named Melody. As they journey to defeat an evil sorceress, they encounter twins Jeremy and Ian, who hilariously fancy themselves as love interests. But the real focus is on Liana and Alexa's bond, not on smooching guys! The movie delves into themes of unity and self-preservation, a conflict often experienced within the LGBTQIA+ community. The heartfelt "stay with me" moment and a waltz across a rainbow bridge celebrate their deep connection. The imagery and physical actions exude a sense of intimacy and tenderness that resonate with queer audiences.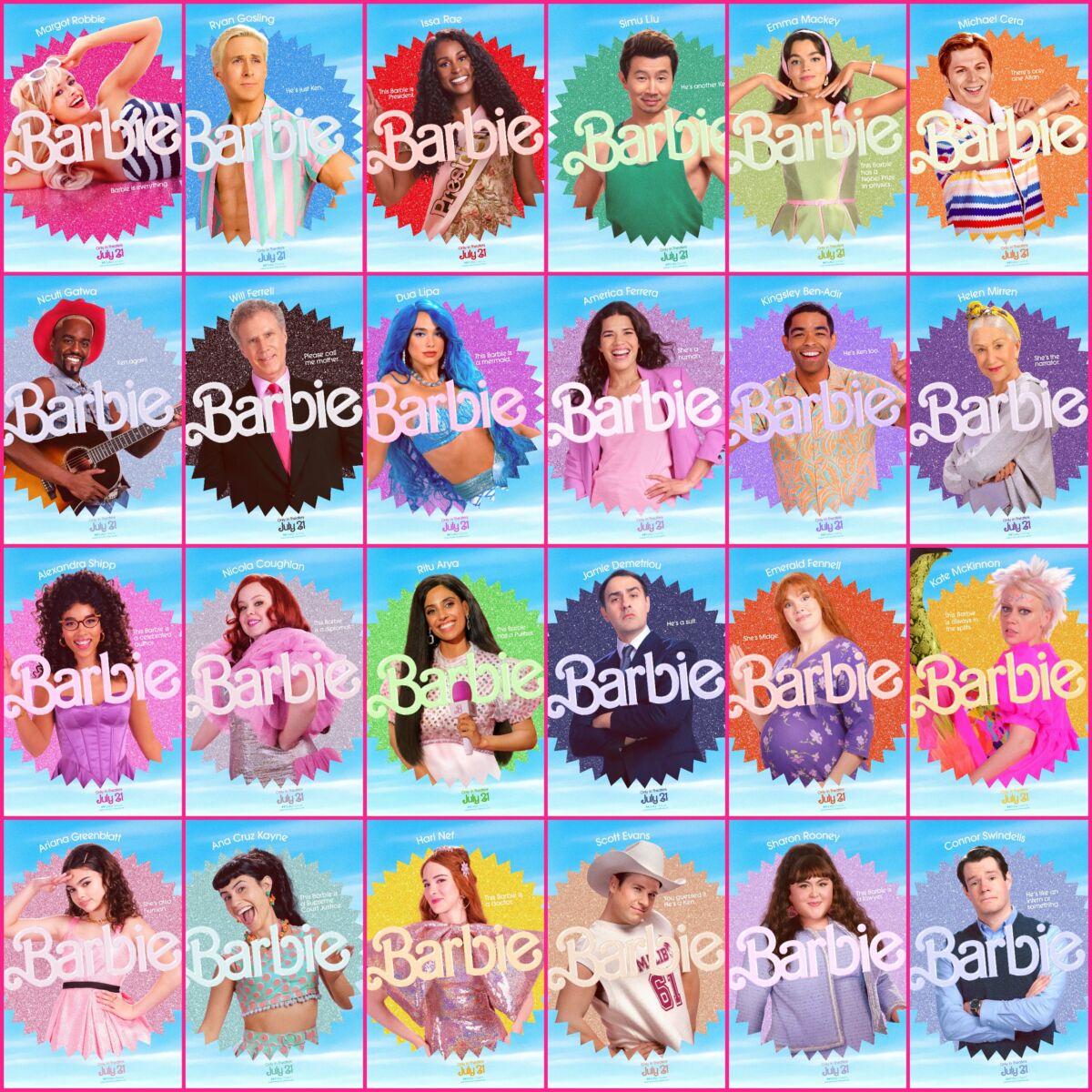 Barbie & The Diamond Castle's ending hilariously wraps up with CGI dogs dancing. Who needs heteronormative couples when you have these pups stealing the show?
While the queer undertones in Barbie & The Diamond Castle may be incidental, they reflect Barbie's long-standing connection with the LGBTQIA+ community. Barbie dolls have been intertwined with queer culture, and the LGBTQIA+ community continues to find representation in mainstream art.
So, let's celebrate Barbie's rainbow revolution! Embrace the queer vibes and join us in claiming any piece of pop culture for allegorical purposes. Just like Barbie, the LGBTQIA+ community keeps shining bright, building a world where everyone is loved and accepted for who they are. So, grab your glitter, dance on rainbow bridges, and remember: the fight for equality never ends, but neither does our fabulous spirit!